Wow. I stumbled across these frightening images of Laura "clearly a fucking robot" Bush today, and was compelled to share them. Can ANYONE please explain to me why she looks like this??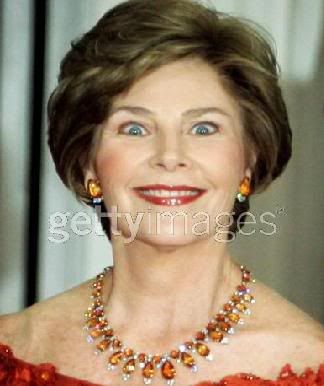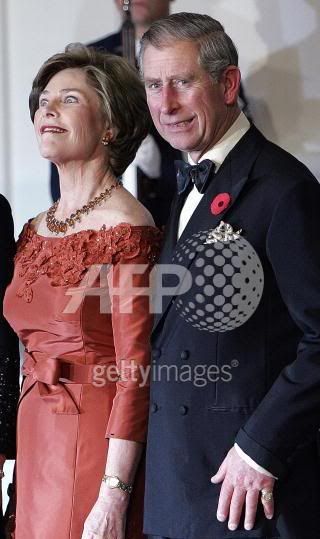 WTF?? Is she allergic to ugly British people? Did she find Bush's emergency cocaine cache? And here I was all these years convinced that Cheney was the evil one. I was dead wrong. It's been Laura fucking Bush all along.

If no one has a proper explanation, I am forced to assume that she is either A) a reptilian overlord like the hamster eating bitches in "V" who let her poker face down for a hot second, or B) a fucking computer-ass robot android lady. Yeesh.