I'm bouncing to STL for the weekend, but here's a few brainfarts before I depart:


Disturbing Pic of the week: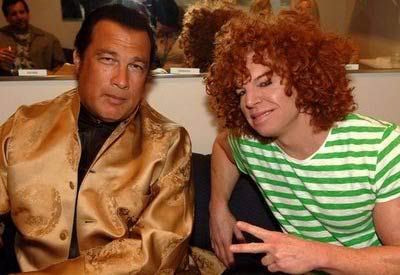 And here are some links...
Holding pattern Screen Saver
Amazing Snowboarding Chimp
Kurt Steiner, master stone skipper
Russian Talk Show Fight
Dog Powered Scooter
Squirrelman..WTF?
Awesome Japanese Desktops

101 Zen Stories
Outrageous Marraige Contract
Hindu Hells
Sketchswap
LEGO Brokeback Mountain
Johnny Cash On Sesame Street
Amazing Movie Masks
Schizoprenic Cat Painter
Fat Boys "Stick 'Em"
Ukelele band Nirvana cover

Super Mario vs. Kill Bill
I Got The Internet Going Nuts!
And if you're out trying to have some fun this weekend and the man tries to keep you down, just do like Chuck does and knock the bitch out! Peace!