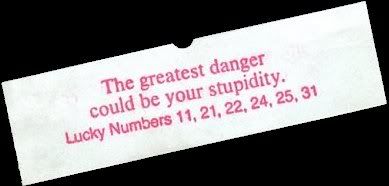 One time I opened a fortune cookie and it was empty inside. I've been convinced I have an ancient Chinese hex on me ever since.

I don't know about you, but I've seen some weird ones in my day. This is a collection of strange fortune cookies. Here are two of my favorites from the site:




Check out the rest HERE...