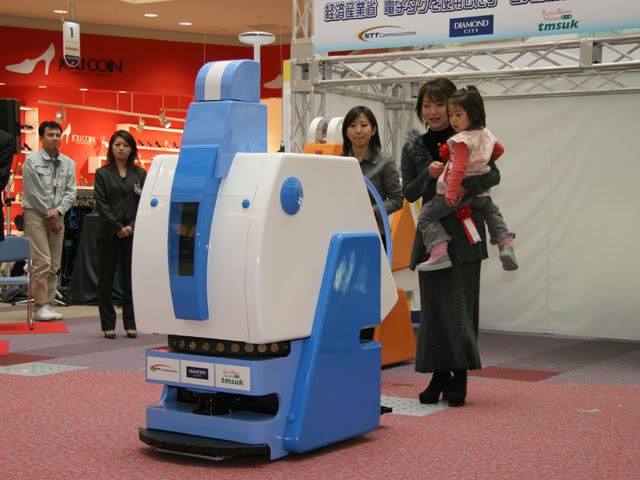 Apparently in the superfantastic world of Japan they now have robots that help you shop. According to We Make Money Not Art, "Once you've selected a store on the touch panel, the robot accompanies you there, reading some 5,000 smart tags embedded in the floor and relying on its sensors to detect and avoid other shoppers. Some sales items in stores have individually RFID-tagged, allowing the shopper to get product information by holding the item near the robot display."

Wow. That's pretty awesome. This usually would have apocolypse written all over it for me, but these little guys seem friendly enough. Boy do they need those here. If I was president of the mall, I'd program them to electrocute the teenagers that loiter around the food court and call them souless clones, at which point I'd have a good laugh at the irony. That would put a stop to their shenanigans for good.

Check out pics of the robots HERE and for more on how they work, go HERE (english) and HERE (Japanese).
(via the
ODK
)